Latest Product Versions
The following products have been updated since the last Device Integration DVD Release.
Vendor
Product
Version
GE
GESRTP DAServer 2.0 SP1
2.0.100
Omron
OmronFINS DAServer 2014
1.0
Siemens
SIDirect DAServer 3.0 SP1
3.0.100
SIDirect DIObjects 3.0 SP1
3.0.100
Wonderware
DAServer Runtime Components 3.0 SP6
3.0.600
FactorySuite Gateway 3.0 SP2
3.0.200
InTouch Machine Edition DAServer 2014
1.0
Simulation DAServer
Beta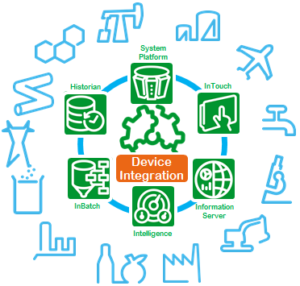 If you do not find the product you are looking for, be sure and check out our Partner Web site to see if one of our partners has what you need: Software Partner Product Library.
Technical Support
Our award-winning teams of specialists are committed to delivering world class support to you. For latest product updates, hotfixes, and support information, please contact your local distributor or visit Wonderware Technical Support at http://www.wonderware.com/support.
You can download Device Integration DVD 2014 R2 from here.
Please use 7zip to extract them, the password is :wmkit.com
File: .\DI DVD 2014 R2.ISO
Size: 1792212992 bytes
MD5: 3547225A30D0FF7C8154480AB3F104A0
SHA1: BB332C0E4B682DDD21B269D8A415F5572F843FD8
CRC32: 72335C89