A discount code is a special offer from Wmkit. If you were provided with a discount code, follow these steps to enter it on Wmkit.
1.Select the product you want to purchase, then click Checkout button.
2.After click Checkout, you will be redirect to checkout page, the shopping cart will also be listed on the page.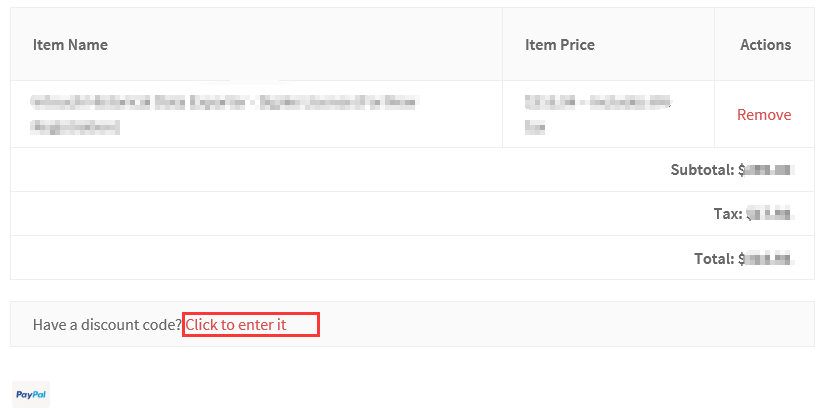 4.Click the red link and enter your discount code in the space provided. Apply it, if entered successfully, the price will be updated.


Please Note: Some discount codes are only for special product.