Demo for Wonderware Development Studio 2023
Please Note: We only sell project for intouch, when you purchase the project, you can get a valid demo license freely.

Important: Product 2014 R2 and prior products use offline activation system, from version 2017 onward, the WSP use online activation system and each activation must connect to Wonderware, in other words, the key can be banned online by Wonderware if they want.
Demo include the app demos and lic file for 2014R2 and prior(such as 2014/2012R2/2012/10.1/9.5).
DO NOT work for System platform 2017, System platform2020, System platform2020 R2, System platform2023 and later versions.

Allows you to test the Wonderware System platform functionality and includes :
IDE (Integrated Development Environment), plus Dev I/O Platform for Application Server, InTouch 60K Dev/RT, InTouch for System Platform Client, InControl, Wonderware Historian Server Standard Edition, IO Servers, Terminal Services for InTouch, Historian Client (ActiveFactory) (Per Device), QI Analyst (Workstation 1 seat, Controller 1 seat), SCADAlarm, Information Server (Web Content Server (Portal) and 5 Advanced Client licenses), InBatch FlexFormula, MS SQL Server, Wonderware Client Access License, Dream Report and ArchestrA Workflow Developer's Edition with Forms Server.
Important:We will send you the gift demo license because you need it to testing the demo in Intouch and IDE, the demo license is a free gift and will expire at Jan/15/2024. Purchase demo online, so you can get the demo with gift download link immediately and freely.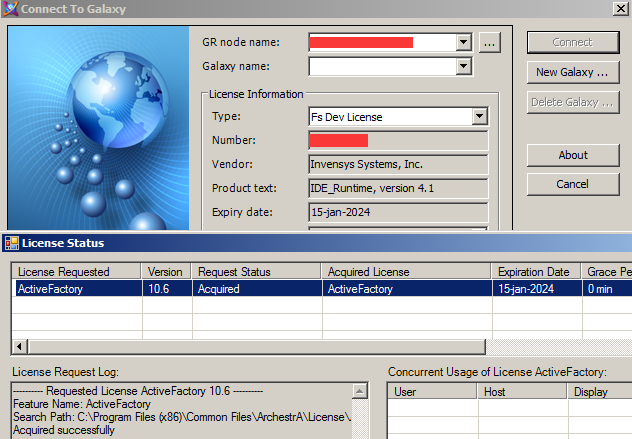 If you haven't receive the recipt which with the download link after the purchase, please, don't hesitate to contact us.